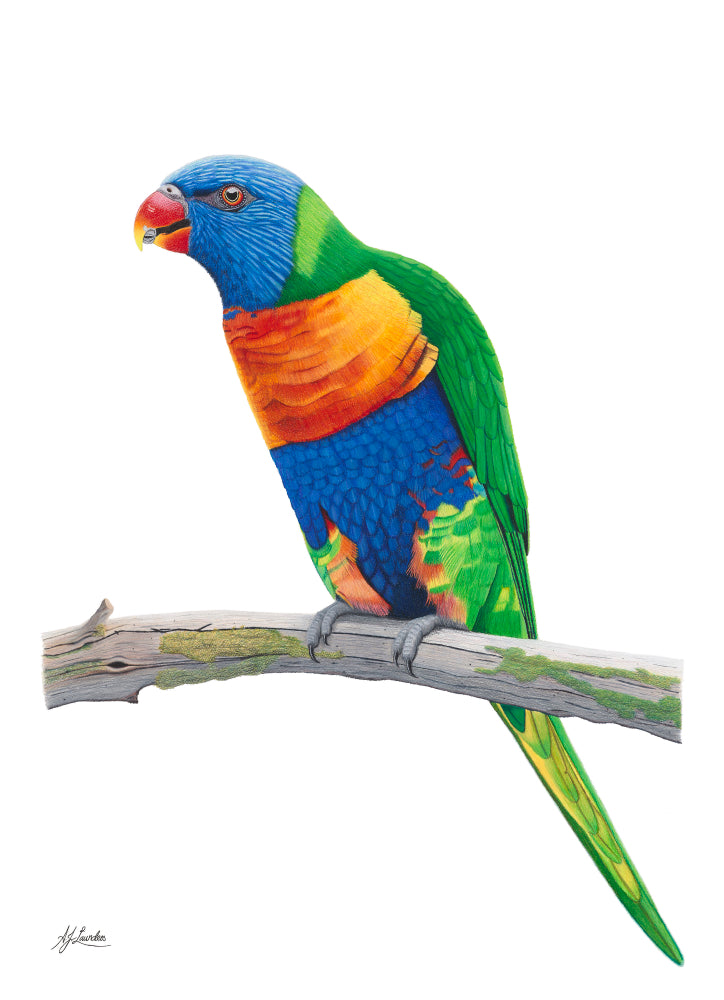 Rainbow Lorikeet - 105 cm x 75 cm.
Rainbow Lorikeet. 105 cm x 75 cm.
High quality lightfast coloured pencil on Arches WC Paper 640gsm Rough
I love these outrageously vibrant, cheeky parrots and they're one of my favourite Australian native birds. Each spring I spend many mornings watching the local lorikeets partying in my flame tree while enjoying my morning cuppa. I hope I've captured just a little of their bright, cheeky personality in this vibrant piece.
I really enjoyed completing this full-colour piece - my first return to a full-pencil work after many years spent honing my skills in ink, and I hope this gorgeous rainbow can bring a vibrant splash of colour to your wall!
Original artwork can be supplied unframed or, for an additional fee, archival framed in Australia on white matt.