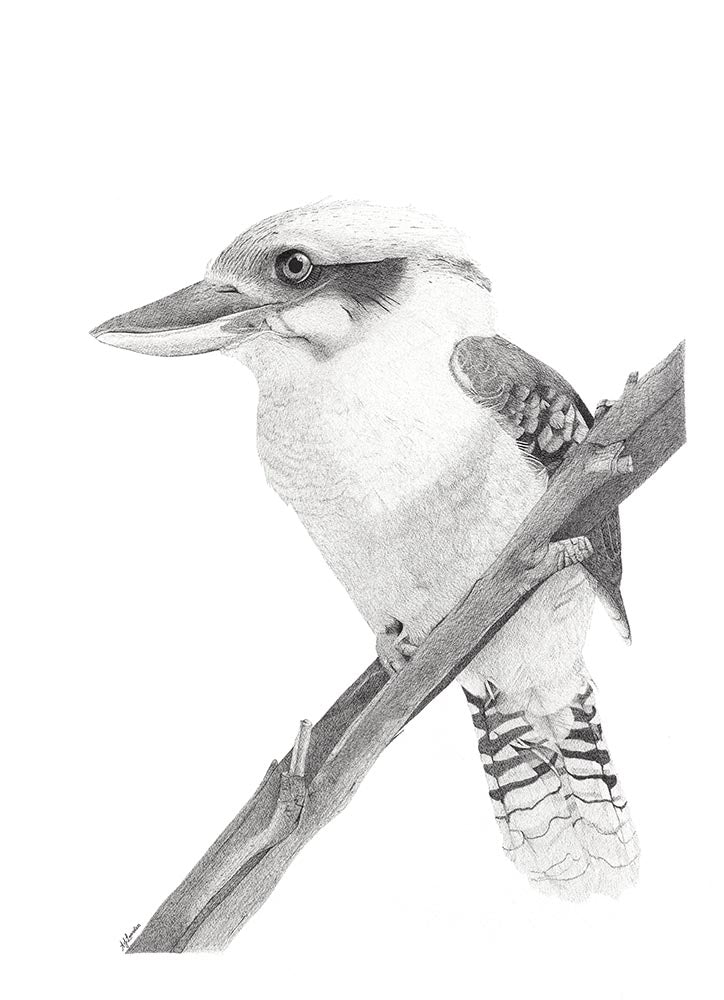 Kookaburra - 105 cm x 75 cm
Laughing Kookaburra. 105 cm x 75 cm.
Black permanent waterproof, fadeproof, pen ink on Arches WC Paper 640gsm Rough
I'm not sure there's a more Australian sound than one of these gorgeous guys laughing their little butts off while cicadas chirp in the background. I just love seeing these incredible birds hanging out in my backyard - a whole family of them sleeps on my neighbor's old Hill's hoist and will happily steal a snag straight off the BBQ if you're not careful!
I'm sure you've got your own favourite memories of these happy characters getting up to mischief - pop this guy up on your wall and you can have a little chuckle every time you see him!
Original artwork can be supplied unframed or, for an additional fee, archival framed in Australia on white matt.