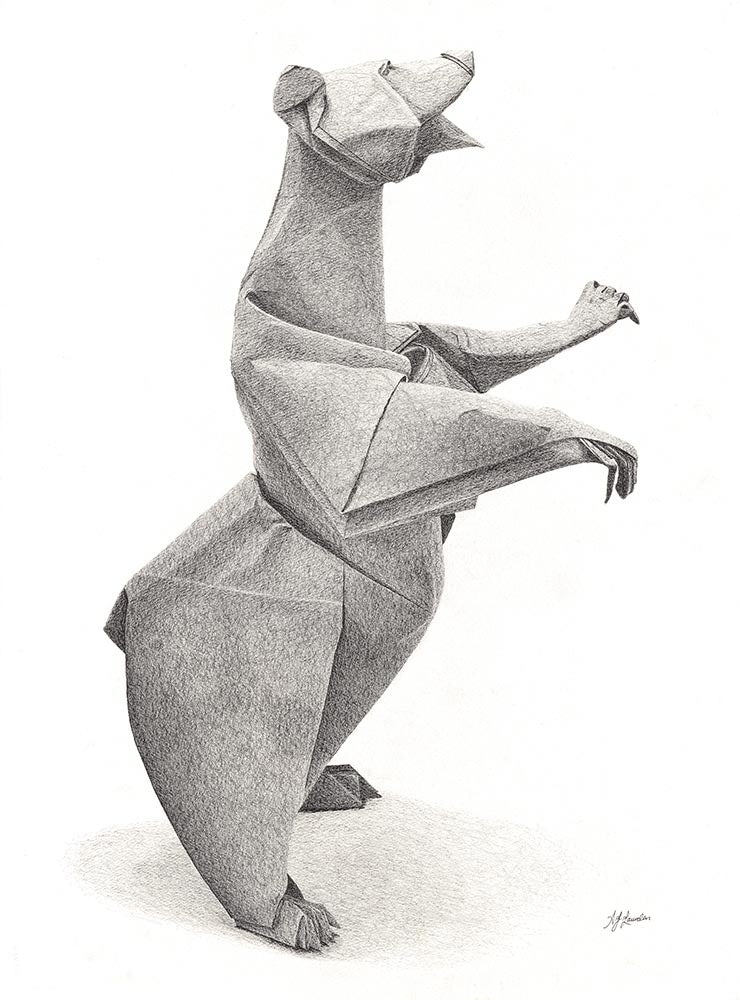 Grizzly
Origami Grizzly Bear.
I've always been fascinated by large predatory mammals, given that we don't have any here in Australia, and I just love how this origami captures the imposing form of a grizzly bear rearing up and letting out a roar.

Giclée prints are professionally printed in Australia on 100% natural cotton paper using quality archival inks. Additional print options and pricing are available on request.

Please note that all prints are produced on demand, which may take up to 2 weeks, and we are currently experiencing shipping delays due to COVID19, so please allow 2-4 weeks for receipt of your order.
If you'd like your print custom framed, you can find the most popular framing options here. Just select the frame size that corresponds with your chosen print size.
Looking for a print on canvas or acrylic rather than paper? You can get a reproduction of my work on canvas or acrylic, framed any way you like, over at BuyArtNow.
Inspired by original origami designed and folded by Quentin Trollip.