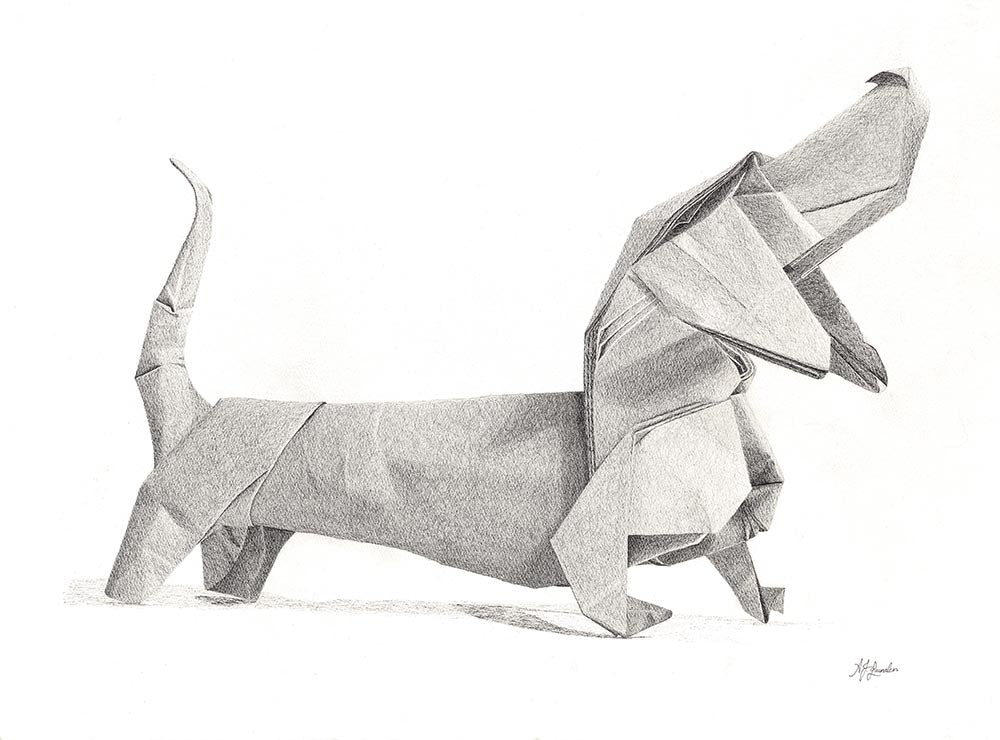 The Little Sausage - 57 cm x 77 cm
Origami Dachshund. 57 cm x 77 cm.
Black permanent waterproof, fadeproof, pen ink on Arches WC Paper 640gsm Rough
I really love dogs and sausage dogs are some of the cutest little guys around. I love how this origami has his head tilted upward making him look all proud, and how his little tail almost looks like it's wagging.
Original artwork can be supplied unframed or, for an additional fee, archival framed in Australia on white matt.
Inspired by original origami designed by Quentin Trollip and folded by Topias Origami .