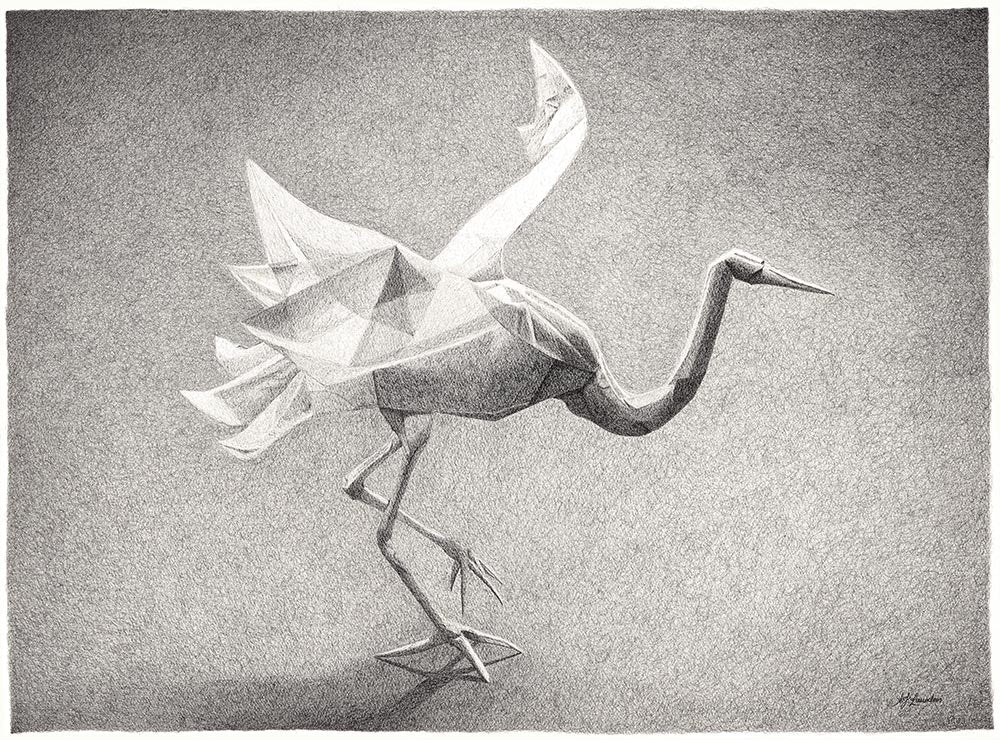 Paper Crane - 77 cm x 57 cm
Origami Crane. 77 cm x 57 cm.
Black permanent waterproof, fadeproof, pen ink on Arches WC Paper 640gsm Rough
I just love how this gorgeous paper crane captures so much life and movement. I folded hundreds of traditional paper cranes during my school days, but when I stumbled across this design I was truly awestruck.
I love how the lighting in this piece really gives the impression that the crane is putting on a bit of a performance, spreading its delicate wings to catch the light.
Original artwork can be supplied unframed or, for an additional fee, archival framed in Australia on white matt.