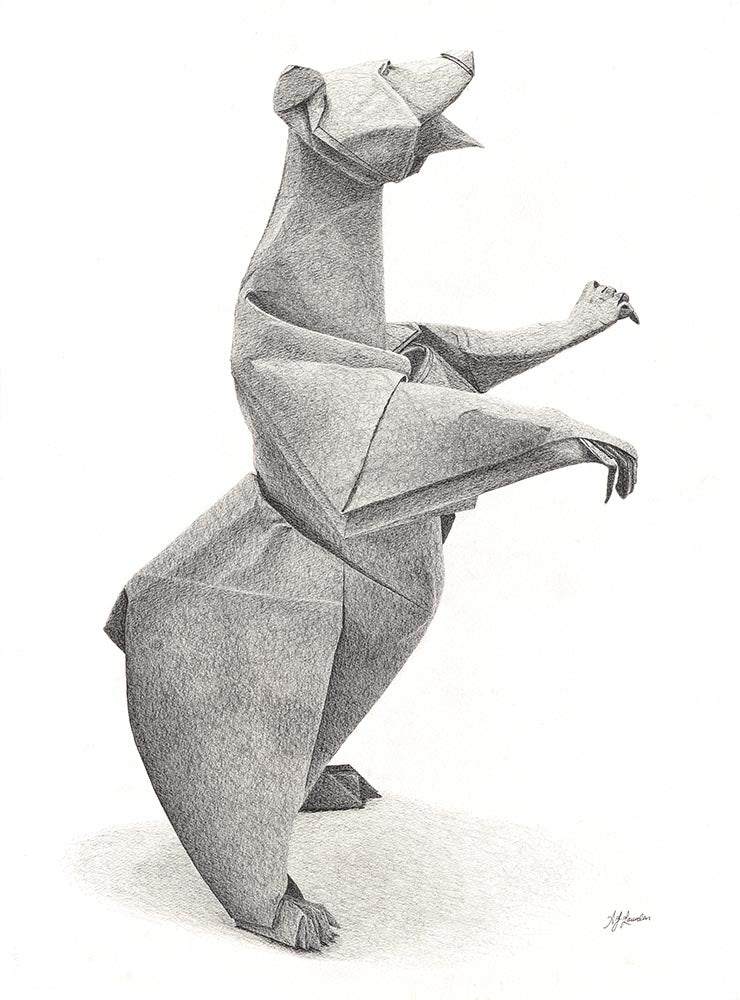 Grizzly - 57 cm x 77 cm
Origami Grizzly Bear. 57 cm x 77 cm.
Black permanent waterproof, fadeproof, pen ink on Arches WC Paper 640gsm Rough
I've always been fascinated by large predatory mammals, given that we don't have any here in Australia, and I just love how this origami captures the imposing form of a grizzly bear rearing up and letting out a roar.

Original artwork can be supplied unframed or, for an additional fee, archival framed in Australia on white matt.
Inspired by original origami designed and folded by Quentin Trollip.