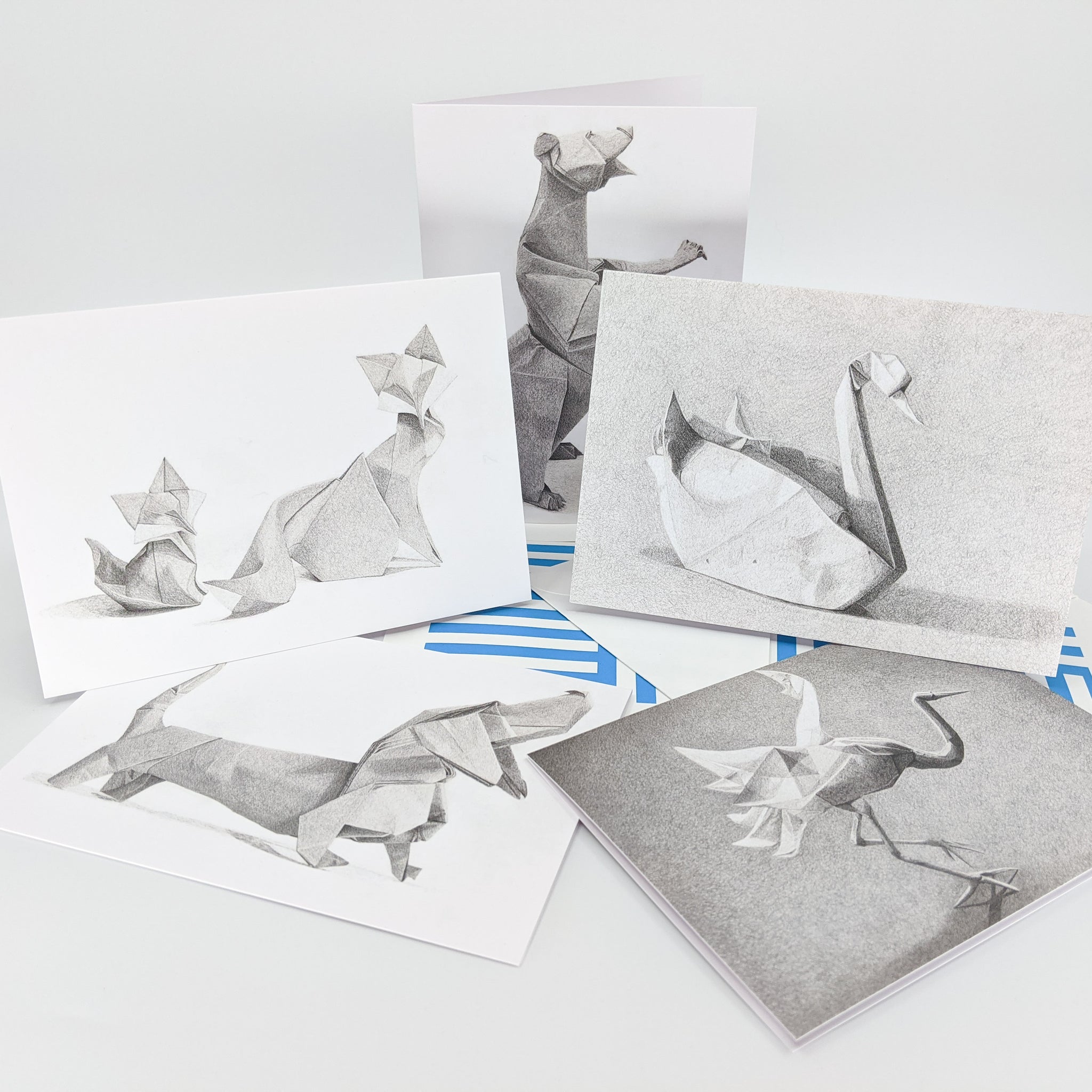 Greeting Cards - Origami Animals 10pk
A pack of ten greeting cards in assorted designs. These cards are miniature prints, perfect as keepsakes to add to your favourite corkboard display or mini gallery wall. This pack contains:
2 x What Does the Fox Say?
2 x Swan
2 x Paper Crane
2 x The Little Sausage
2 x Grizzly
A pack of five greeting cards. 
Cards are printed on sturdy, quality, cardstock, with a blank inner leaf of natural matte finish perfect for writing your own thoughtful message on.
Each card comes with a crisp white envelope with our signature splash of vibrant ocean blue inside.